Publication in the form of a box promoting sailing among children and youth. The idea of the project was to create an attractive and inexpensive print which would encourage the youngest to practice this great sport.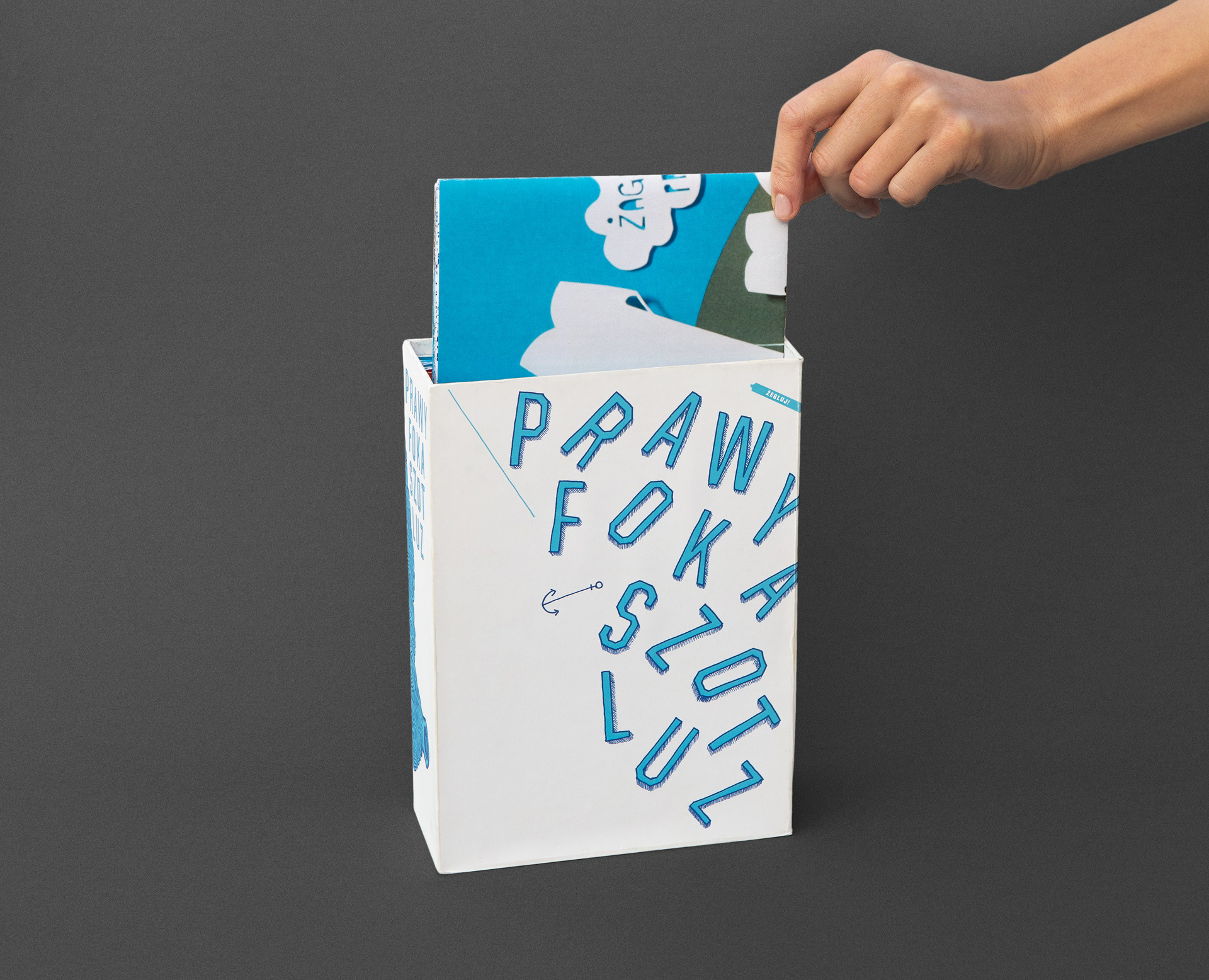 The child can explore eight two-sided boards about sailing and meet the great sailors whose stories have been collected in the booklet
People of the Sea
(text: Agata Komosa).
The boards showing portraits of sailors were created completely analog—each element was cut out of paper or cardboard. Then hung upside down on threads and photographed.
The project was made as part of my master diploma work in
Poster and Editorial Design Studio
of prof. Lech Majewski in the Graphic Art Department at the
Academy of Fine Arts
in Warsaw. The work was honored with the Rector's Award, so I had to invite my fellows for a glass of rum.
Size of the box: 175 × 245 mm
8 two-sided posters
2 ropes
1 book

digital print